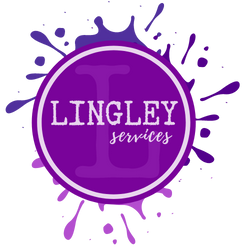 I found [Sarah's] work fast and very thorough. I would highly recommend her for any number of future writing or editing projects in either an academic or commercial environment.
Arnold D.
Ph.D., Senior Policy Analyst at SAIC (Washington, District of Columbia, USA)
★★★★★
Sarah is very motivated and creative, and her editing is top-notch. I really cannot say enough about Sarah, and I'm delighted to know her and recommend her to anyone!
Elizabeth D.
PhD, Associate Dean of Diversity at UNC Kenan-Flagler Business School (Raleigh, North Carolina, USA)
★★★★★

I had the pleasure of experiencing her work. Her feedback was accurate and thorough. It is easy to work with her and she conducts her work professionally. I would collaborate with her in the future and I strongly recommend her to others.
Eli V.
Senior Project Manager/Cloud & InfraSenior Project Manager (Oslo, Norway)
★★★★★
Sarah will help you with your project until you are confidently satisfied. I will use Sarah for all my projects, and highly recommend her services.
Tamilyn B.
self-development author (USA)
★★★★★
If you are looking for an expert to guide you in your writing journey or to simply show you the way to more clarity, I can highly recommend Sarah.  She guides, points out flaws and traps, and suggests other routes without taking the wheel herself and making the journey her own.
Kevin M.W.
book publisher; writer; editor (Winston-Salem, North Carolina, USA)
★★★★★
Sarah was very easy to work with. After she cleaned up my manuscript, I felt confident that it was ready for print. She was prompt, thorough, and friendly. She has my full recommendation!
Jesse T.
entrepreneur; self-development author (Santa Monica, California, USA)
★★★★★